Alchemist ADM-1 Speakers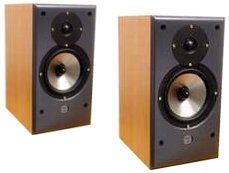 Specifications | Images | Downloads | Design | Servicing | 2nd Hand Market

Efficiency:
90dB
Nominal impedance
8 ohms
Crossover frequency:
3.8 kHz
Frequency response
55 - 20,000 Hz +/-3dB
Power handling:
150 watts


Downloads:

Design:
Biwireable, 22mm MDF front baffle, 18mm thick sides and back. Beech finish. Magnetically shielded.
As far as I know, these speakers were designed and built in the Far East for the local market and were not influenced by Alchemist UK design.

Servicing:
DO NOT ATTEMPT ANY WORK YOURSELF UNLESS YOU ARE COMFORTABLE WITH ELECTRONICS AND KNOW WHAT YOU ARE DOING

2nd Hand Market:

Have you something to contribute to this page? Please contact the site administrator.